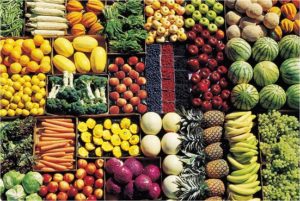 We always have a variety of fresh vegetables & fruits. They are freshly cut or locally grown. You can easily find everything you need from fresh bean sprouts to dragons fruits. Asian herbs and rare vegetables are available at our stores for you to cook your exotic favorite meals.
Chinese Broccoli (guy-Lon), Yiu-choy, Daikon, Napa, Squash, Egg Plan, Chili, you name it; we have it. Especially some seasonal produce such as Ong-choy, Rau-dai, Rau-rien, Mints, that are grown locally.
We have the most variety of fresh produce and we warrant the quality and the freshness of our product for any occasion.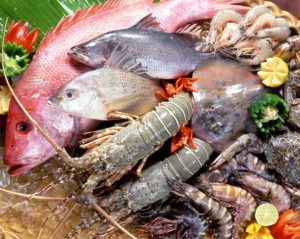 Our stores have the finest selection of seafood. For the absolute freshest seafood, we carry seasonal LIVE SEAFOOD year round – lobster, king crab, snow crab, blue crab, spot shrimp, clam, mussel, oyster, scallops and more. To make sure they are as fresh as possible we air freight our live seafood from Alaska, Canada, Maine, Boston, Vancouver, and Seattle. This guarantees that we have finest and best quality of live seafood year round.
We pride ourselves on our selection – we carry fish like drum, red fish, red snapper, grouper, trout, salmon, tuna, live tilapia, live catfish, live brass, live carp live eel, gulf shrimp, Imported shrimp, fresh water shrimp the list goes on and on. If we do not have a fish that you want, please come in and tell us. We will be glade to help you find what you your looking for.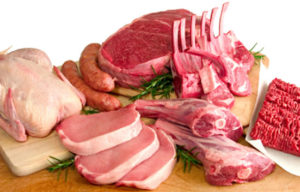 TNL Superfood Store & Nguyen Loi Oriental Supermarket have all the cuts of meat you need to make homemade, and delicious meals.
We have fine cuts of steak, whole chicken, chicken breast, wings, various lean ground beef, and duck!
Please come & browse our fresh selections and try something new! Beef and Pork are cut to suit your needs, so please feel free to tell our butcher how you want YOUR meat to be cut!